So we went to Kings Park t'other weekend and some tweaker turned up with a loada posh camera gear. "I used to skate, can I take your pic?" Errrm...Wayne had a quiet word bout "reprezentin tings" correctly and we did some stunts.
Got a bit lame after a while and the dude started to take shots of us carving a corner, never one to miss an opportunity I hitched me kegs down a little a did a sweet carve over his head for the close up Harris shot. This one's a keeper mate...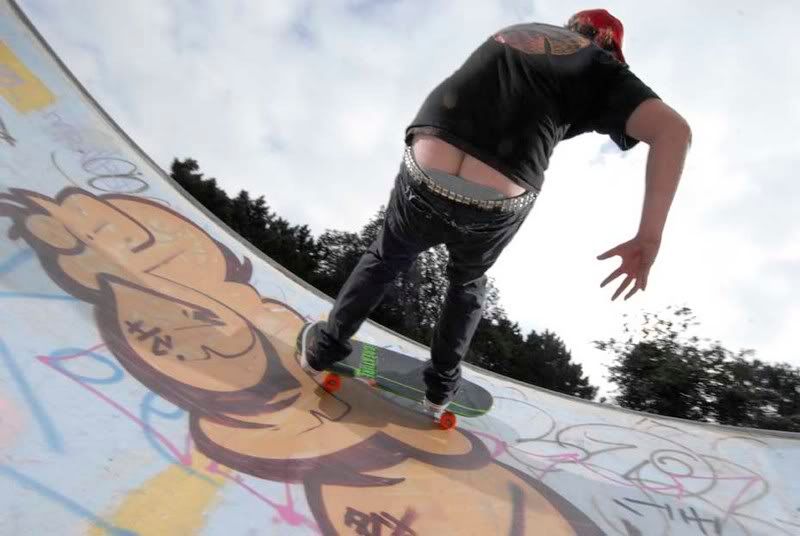 Oh and I did a slasher too. How "Dad slash" is thissun? Stoked tho. Sorry for riding yer plank Joe. It's too much fun that thing.....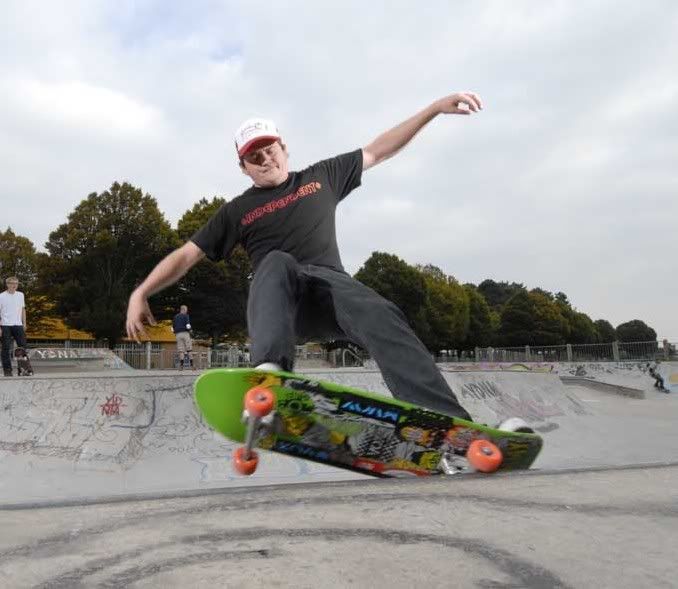 And keeping up the Blog on a Blog posts -
Rickeeees
been blogging hard recently as he's got himself a posh new snapper. Check out the sequences. Good shizzle Cuddles.