Keeping in line with recent weekends Habgood, Poulet and meself headed off for a bit of London action. Nothing too mental this time just a wee skate with Whip and the boys down there. Mudchute and Kennington were where we ended up and yet again it was another top laugh with some serious skateboarding thrown in. Oh and some
rad grub
too, fujiyamas in Brixton is a sick place to be. Cue the gay
"possee"
shot.
Oh and I got a camera to me head via joe's board haha. Check out
Johnser's
blog for some lo-fi footage of stunts n things.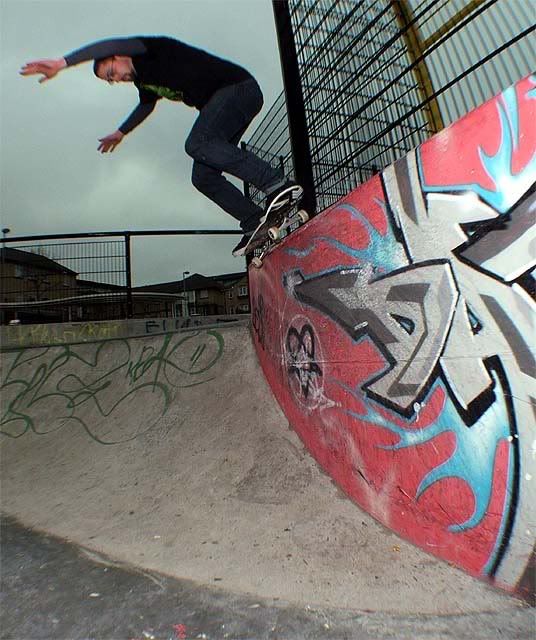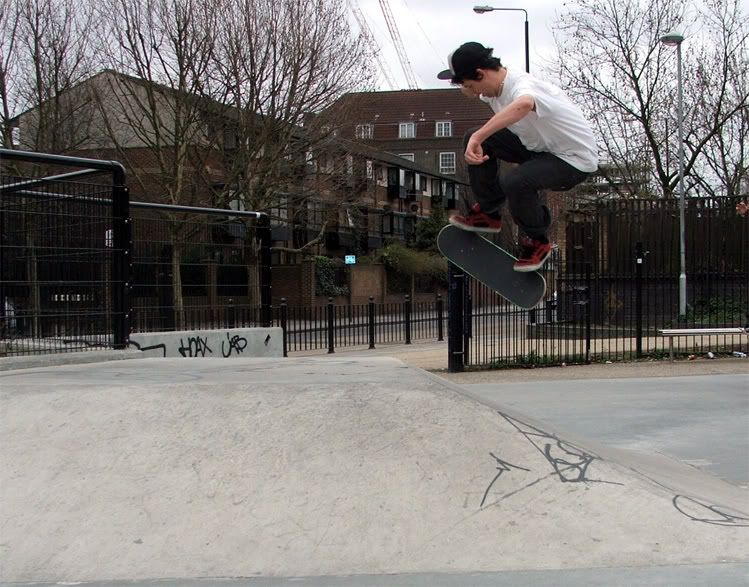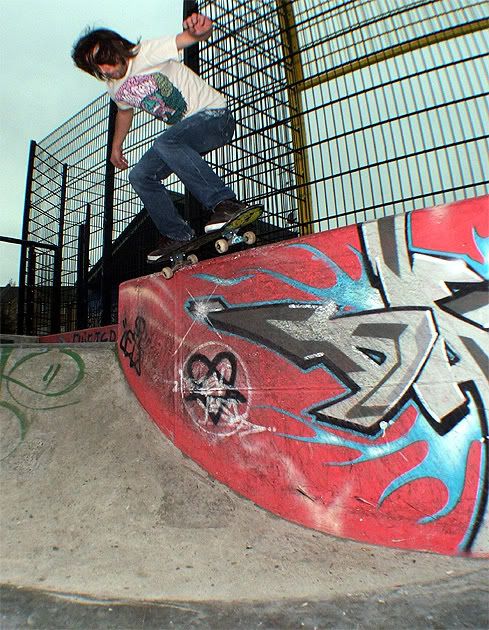 Pivot frenzy at Mudchute::Poulet BS flips::More pivot hell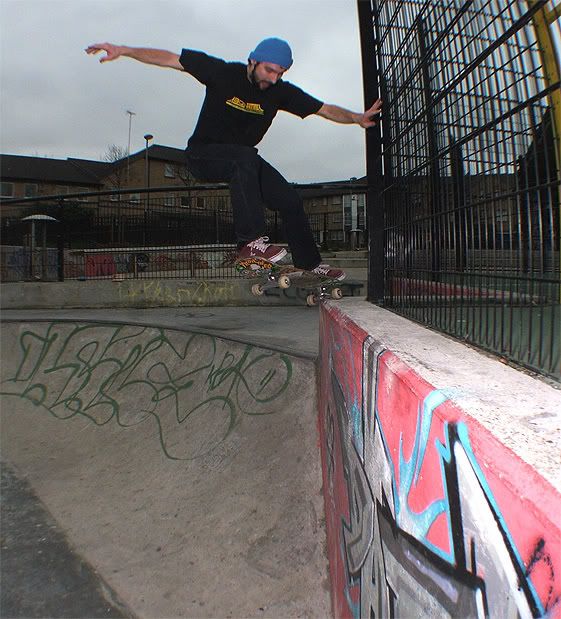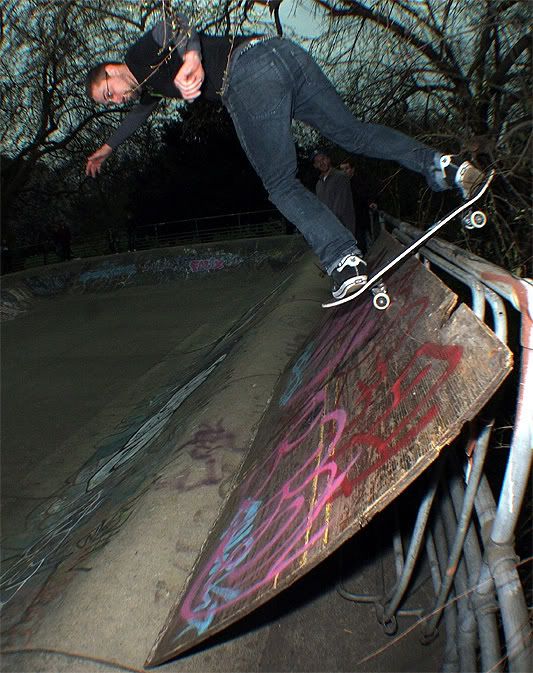 Whip did it frontside::Bo-ho-honeless::After he nearly claimed me camera and eye Joe did this back disaster on an appropriatly doidgy bit of wood.
Oh and if you know how to make Poulet stop eating like this please let us know. Cheerzen.