.....and not one pasty consumed :(
I did manage to drink a lot of beer tho. And go skate with Whip who is proper settled back into rural life. And stoked to have me drunk in his car.
Speaking of Susan, as she shalt now be known, she did us proud as we covered most of Cornwall in search of a wave but no luck. Still we had some rad coffee and cakes at Praa sands. Well Whip seamed to have jam and cream with a hint of scone.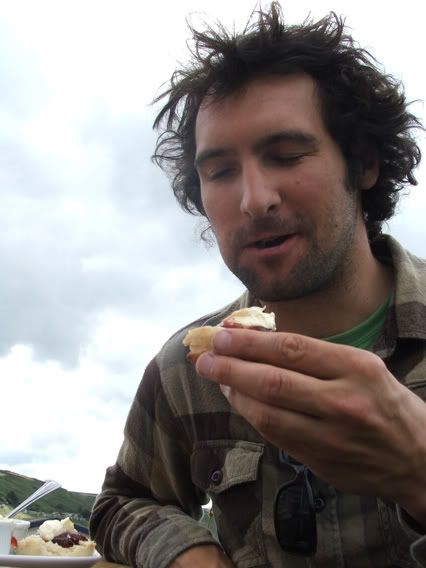 Then we did some skating at Penzance and I made Whip do a crail just for old times sake. Aaah memories.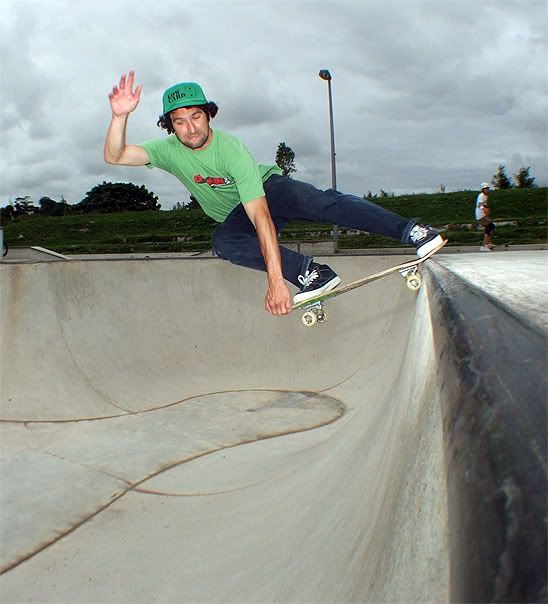 Then it was off to Tuckingmill where a rad little session ensued. There were a bunch of other fellas there killing the big bowl. Check the pics. I managed a carve grind in the deep end was so stoked I forgot I was riding a skateboard and promptly slammed. Nice one.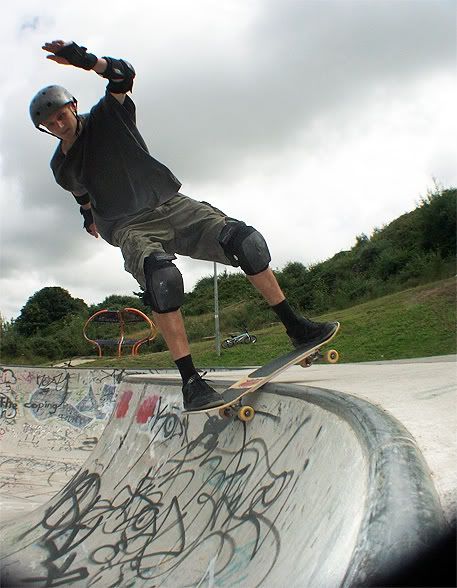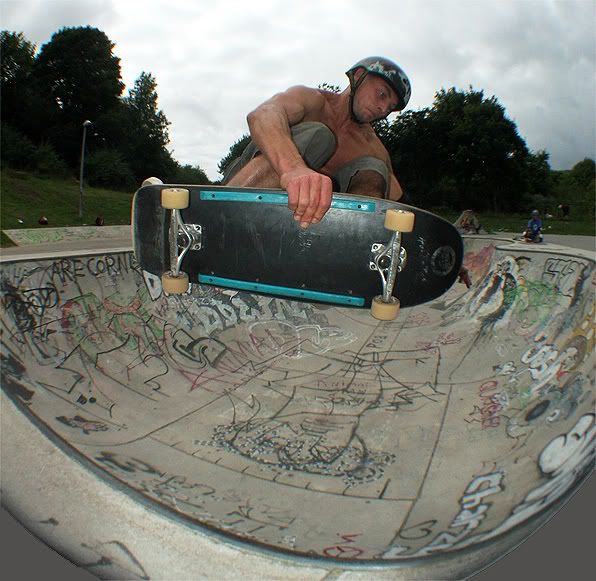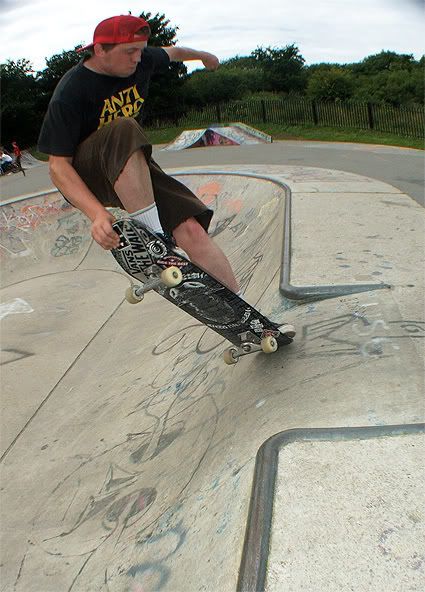 Oh and all I managed was a crappy tailblock pic. Next time I'm grabbing crail...
Check out Whips new surfingboard too, I think someone was sick on it before glassing..